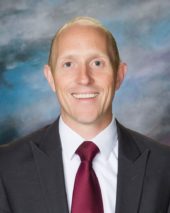 OES Principal – Ryan Rocque
Welcome to Orem Elementary. We are thankful to have an opportunity to work together. My hope is that every student will be super excited to come to school every day. I love school and I want every bear cub to love school too.
I am the type of person that loves a good challenge. This is because I love learning and trying new things. In my life, I spend my free-time golfing, camping, backpacking, competing in triathlons, spending time in my garden and yard. I have five amazing children.
I hope that we can create a strong partnership and find ways to work together for the success of every student. I welcome you to come to the school, volunteer, learn how absolutely fabulous the teachers are, and make our school part of your family.
Go Cubs!